---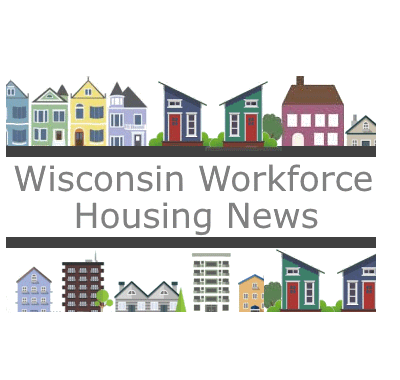 Nate Zurawski
Marketing and Communications
WWHNews.com
wwhnews.com[at]gmail.com
715.297.8336
Ken Harwood
Advocating for Wisconsin
HarwoodKen[at]gmail.com
608.334.2174
This Weeks Articles for 9/21/2023 ...
We are currently using the WisconsinDevelopment email list, please SUBSCRIBE to receive this weekly in the future! You may also subscribe associates at the link.
https://www.facebook.com/WorkforceHousingNews
...Full Story Here

---
---
JONAH creates Eau Claire Tenant-Landlord Resource Center to educate and support community
Amidst a community growing its capacity for creativity, collaboration, and advancement, there is also a growing need to ensure its residents have homes.
Affordable housing has been a significant concern in the Chippewa Valley for more than a decade, and the issue has only been heightened by the rise of luxury apartments, increasing rent, and a vacancy rate that shrinks every day. (At just 3%, the City of Eau Claire's rental vacancy rate currently sits at half the healthy rate set by the state). A 2017 Wisconsin Poverty Report charting the Eau Claire area's poverty rate as second-worst in the state (behind only Milwaukee) and with 42% of Eau Claire households paying more than 50% of their income on rent according to United Way's ALICE Report, mediation is needed now more than ever...
...Full Story Here

---
---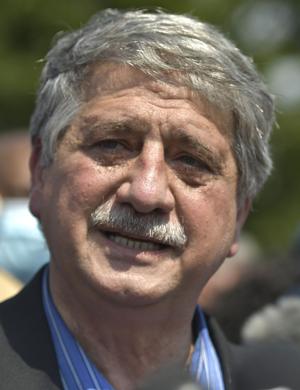 The Kenosha City Council overwhelmingly approved a new home ownership program in partnership with ULINE, with the city allocating up to $3 million in a matching fund.

Council members voted 14-1 for the effort with Ald. David Mau the sole vote against it. Alds. Kelly MacKay and Keith Rosenberg were absent from the meeting.

City staff have called the effort a effort a "once-in-a-generation investment" through a private donation of $3 million from ULINE. It required the commitment from the city to match the donation and leverage public and private resources to offer families home ownership in the community in the coming years...

See Also:

Kenosha officials could create programs to encourage new houses on lots in the center of the city under a $6 million effort that is half-funded by a donation from Uline Inc...
...Full Story Here

Ken Notes: Read this! and allow me to be among the first to say Thank you to Uline for their contribution to this project.

---
---
St. John's Lutheran Church, one of Madison's oldest churches, is getting ready to tear down its current space and build a 10-story, 130-unit affordable apartment building. Real estate experts said the church is part of a wider trend of religious groups turning their underused property into housing to help combat a nationwide shortage.
The church is working with Mark Binkwoski, principal of MRB Holdings, LLC, and Janesville-based J.P. Cullen to demolish the church and create a mixed-use structure 310-322 E. Washington Ave. The plan includes 108 units for people making between 30-60% of the Dane County median income. When completed, the building will have 10,000 square feet of space on the first floor for the church congregation.
Construction will cost around $35.8 million, according to developers in an application to the city of Madison's Affordable Housing Fund. The developer asked the city to give $3.5 million to support the project. St. John's will get financing help from Dane County and the Wisconsin Housing and Economic Development Authority (WHEDA) as well....
...Full Story Here

---
---
A joint venture of M&R Development and Campbell Capital Group has opened its 2929 on Mayfair community, a five-story luxury community in the Milwaukee suburb of Wauwatosa, Wisc.
Located at 2929 N. Mayfair Road, 20 minutes west of downtown Milwaukee, the 258-unit structure features studio, convertible and one-, two- and three-bedroom apartments. Units include modern two-tone cabinetry, nine-foot-high ceilings and subway tile in the bathroom, shower and tub, as well as French door refrigerators. A three-story clubhouse and attached courtyard includes a sun shelf. Stevens Construction was the general contractor on the project, while Poole & Poole Architecture was the architect...
...Full Story Here

Ken Notes: Some interesting design... This would be an excellent affordable condo project...

---
---
For the past 40 years, William Tisdale led the Metropolitan Milwaukee Fair Housing Council as president and CEO. After dedicating more than half of his life to the fair housing movement, Tisdale, 73, is ready to pass the baton.
Growing up in a working-class family in Rockford, Illinois, Tisdale knew early on that he was passionate about connecting people with resources. With parents who ended their education at a young age to take care of their families, he was determined to pursue his passion in college...
...Full Story Here

---
---
Wisconsin REALTORS Association Releases Monthly Data for August 2023.
WISCONSIN -- The Wisconsin REALTORS® Association (WRA) released its August 2023 Wisconsin Real Estate Report today. Inventory is improving slightly but sellers continue to have an advantage in the market. August 2023 sales decreased 18.3% compared to August 2022, and the median price rose 10.0% to $300,000. This was the third straight month where the statewide median price was at or above the $300,000 mark. Months of inventory have improved in every region of the state, across all price ranges and for all urban-rural classifications...
...Full Story Here

---
---

...Full Story Here

---
---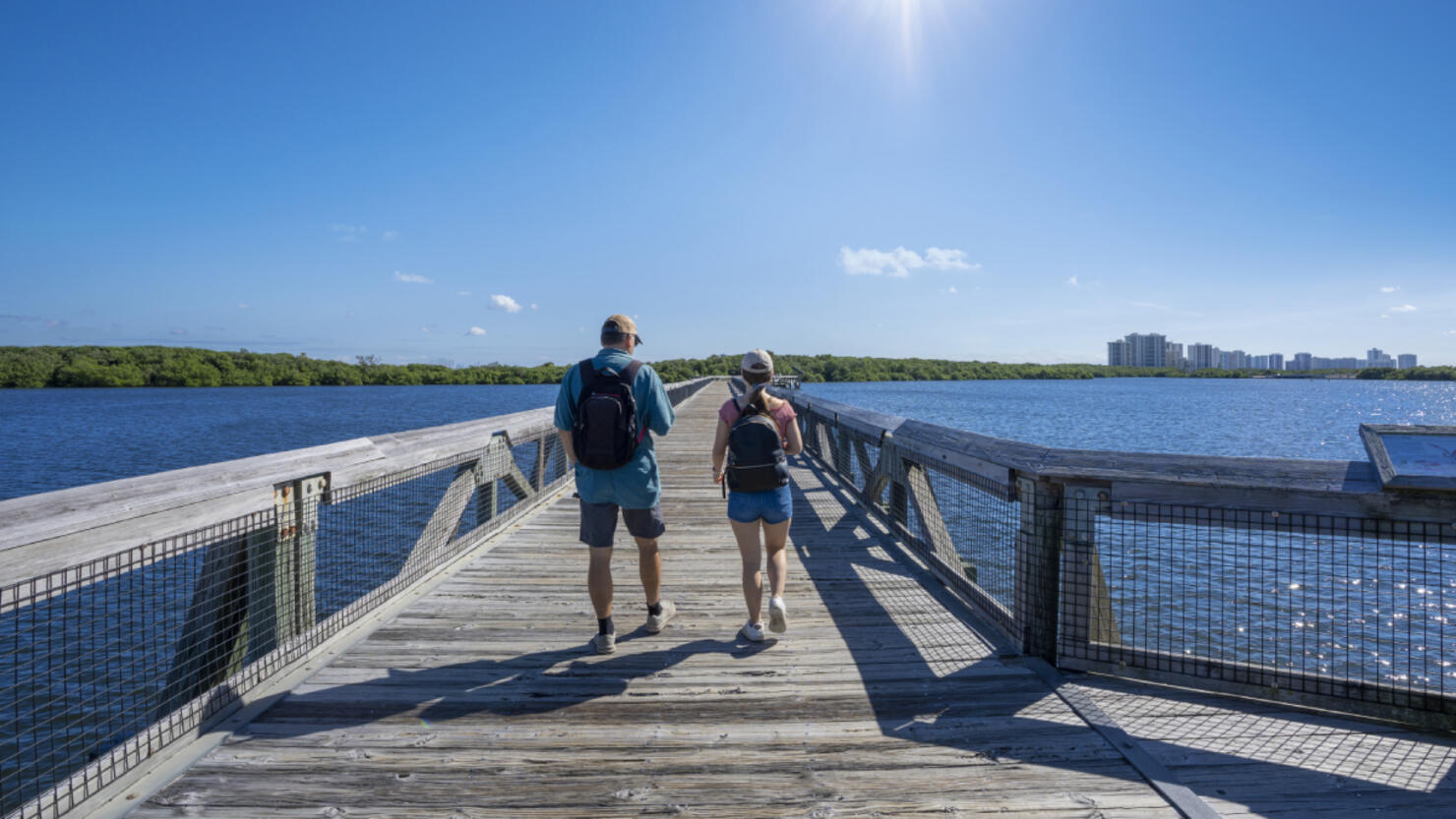 Realtor.com compiled a list of the 10 most affordable lake towns in the country, analyzing towns within a half-mile of a named lake as well as the average listing prices, and Cheapism broke down the list by describing what each town has to offer.
According to the Cheapism, Two Rivers, located north of Milwaukee along Lake Michigan, is among the country`s most affordable lake towns. Known for its claim of being the birthplace of the ice cream sundae, this city with a population around 11,300 has a median housing list price of $139,900.
Here`s what the site had to say:
"Yes, this town`s name is `Two Rivers.` But its geography actually entails the point where the East Twin and West Twin rivers meet before they flow into Lake Michigan. And as far as Lake Michigan towns go, this charming Wisconsin town is just about as cheap as they come."
...Full Story Here

Ken Notes: I am a fan, the bike trail, downtown, proximity to Door and Milwaukee -- not a bad place to dwell...

---
---
GREEN BAY, Wis., Sept. 6, 2023 /PRNewswire/ -- Associated Banc-Corp (NYSE: ASB) ("Associated Bank") has released its 2022 Sustainability Report. This annual report highlights the company`s progress on environmental, social and governance initiatives and related priorities designed to improve the economic health of its markets; deliver a safe, productive and engaging workplace and culture; promote diversity, equity and inclusion; and preserve the environment. The report also features the Company`s sustainability approach and governance practices....
Approximately

$820 million

in residential loans to support low- to moderate-income (LMI) and minority homeownership. This represents 4,330 residential mortgages helping families obtain homes.



$649 million

in community development loans and investments to create affordable housing options, provide community services and promote community development



$94 million

in loans to small businesses.


Nearly 55,500 hours of recorded volunteer time, including nearly 6,200 CRA-qualified service hours and 476 financial education seminars.
...Full Story Here

---
---
..Madison housing crisis
The issue: As the student population at the University of Wisconsin and the city of Madison continues to grow, so does the housing crisis. The increase of luxury apartments such as The James and The Hub only add to the challenge of finding affordable housing downtown. The Madison City Council recently approved another housing development from developer Core Spaces, which will come to Johnson and Bassett by 2026. The development will contain no low-income housing, a measure that received criticism from some alders.
What to watch: Luxury housing developers are likely to continue staking out the downtown Madison area as a viable housing development zone. UW's response to the housing crisis was to admit a slightly smaller freshmen class in 2023 with the goal of reducing demand for off-campus housing in the future. Renters should consider what kinds of amenities they really need while living close to a campus that offers things like gym facilities, as these add-ons often drive up housing costs. With some luxury apartments reserving spaces for low-income renters and with prevalent attitudes that building more units will eventually relieve pressure of housing demand, students should continue to monitor housing affordability...
...Full Story Here

Ken Notes: Can`t we as developer to build housing communities with an array of pricing options.

---
---
Median home list price: $179,900
Percentage of listings priced below $250,000: 78.2%
The world-famous Brew City and hometown of America's beloved TV bottle-cappers Laverne & Shirley still offers buyer-friendly home prices, including lots priced below the $250,000 mark.
Situated on the western shore of Lake Michigan, Milwaukee is known for its snowy, lake-effect winters.
But Milwaukee's warm summers are even more festive. That's when residents and visitors enjoy the city's annual cultural events, from the enormous music festival aptly called Summerfest to the Milwaukee German Fest, which celebrates the area's strong German immigrant heritage.
It's also home to more than a dozen public and private colleges, which means a significant student population keeps the city feeling young....
...Full Story Here

Ken Notes: MKE has some nice properties and some great neighborhoods.

---
---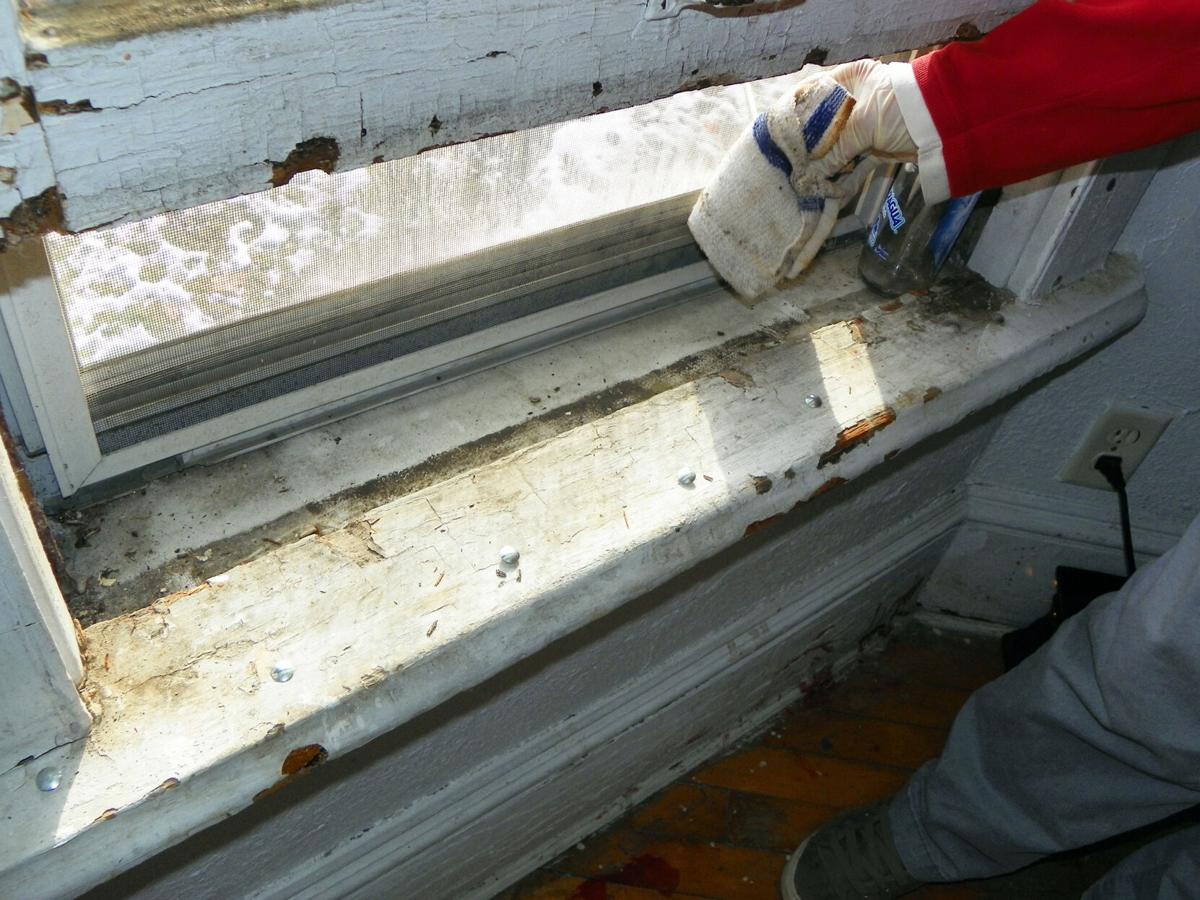 Aiming to reduce childhood lead exposure, the federal Environmental Protection Agency is proposing a rule that would require property owners to clean up any reportable amount of lead dust detected on floors and window sills at pre-1978 homes and child care facilities.
The proposal, announced in July, would lower the threshold of lead considered hazardous — and therefore requiring abatement — on floors and window sills. It would also lower dust-lead clearance levels: how much lead may linger for abatement to be considered complete.
Landlords still would not be required to proactively test for lead under the proposal. In Wisconsin, local health departments typically require lead testing at properties only after a child is found to be lead poisoned. But the EPA rule, if finalized, could reduce the lead exposures of 250,000 to 500,000 U.S. children younger than age 6 each year, the EPA estimates...
...Full Story Here

---
---
We don't have to settle for half-measures and market-driven solutions.
Local debates about Madison's housing crisis were reignited by the proposed Johnson and Bassett high-rise development in downtown Madison. The developer, Core Spaces, proposed demolishing 68 units of "naturally affordable" student housing in order to build 232 luxury student housing units. The Common Council initially rejected the project on a 13-6 vote, before reversing course just two weeks later and approving it 17-2.
Frankly, this entire saga made everyone involved look pretty clueless, but it was productive in two important ways. First, it brought the severe limits of Madison's current housing strategy into stark relief. Mayor Satya Rhodes-Conway's "
Housing Forward
" plan includes many good ideas, but it also consists largely of vague political buzzwords and incrementalist solutions that are clearly unequal to the scale and urgency of one of Madison's most pressing problems...
...Full Story Here

Ken Notes: You will have to sit down with developers and negotiate community developments with a variety of housing options. Taller buildings with affordable units on the lower floors. More condo and coop developments instead of apartments. Owner occupied retail. Tiny lots for tiny homes. The community will have to be partners like they are with virtually every large commercial and industrial development. Help developers help the community...

---
---
The lot overlooking the intersection of U.S. Highway 151 and Wisconsin Highway 19 in Sun Prairie currently sits empty. But on Friday, the Black Men Coalition of Dane County took steps to buy the 4.27-acre site to construct a low-cost apartment building for people who were formerly incarcerated or homeless.
The Black Men Coalition submitted a proof of funds — a document demonstrating to the landowner that the organization can provide the money it needs for the purchase — to buy the lot at 101 Communications Drive in Sun Prairie to build a 150-bed apartment development with reduced rates.
The apartment project is designed to provide people who were formerly incarcerated or homeless with low-cost transitional housing as well as education and job training opportunities...
...Full Story Here

Ken Notes: I love the idea of affordable homes coming with and educational component...

---
---
Nate Notes: to be included as a Workforce Housing resource email us a link and a brief note to: wwhnews.com@gmail.com...

---
---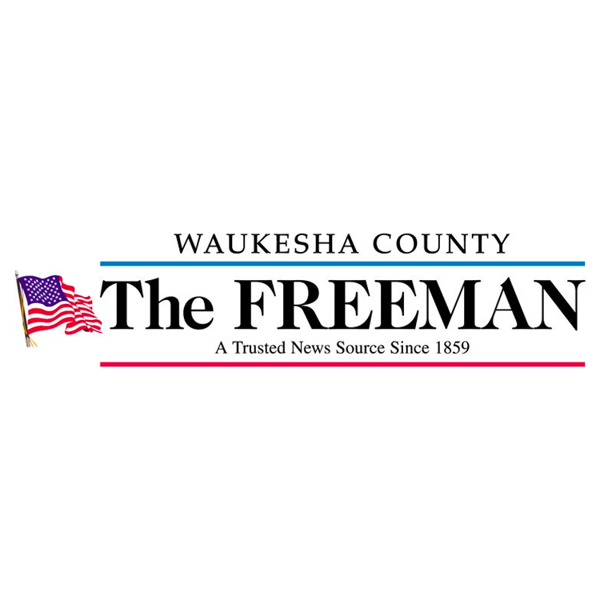 OCONOMOWOC — The city of Oconomowoc has moved to repeal its fair housing ordinance due to "outdated and discriminatory language," according to a press release.
During the Tuesday Common Council meeting, aldermen voted to repeal Section 9.23 of the Municipal Code titled Fair Housing. The existing ordinance dates back to 1968.
According to the news release, concerns were raised about the wording of the ordinance, which was reviewed by the city attorney to determine that it was in compliance with state statutes in 1968, but in 2023 contains exceptions that "are now considered offensive."...
...Full Story Here

Ken Notes: Take a look at your older statutes. One you may find language you didn`t remember was there and more importantly you may find was to improve your housing developments!

---
---
Report: Inflation cancels out some wage gains, child care access may hamper labor force participation
Wisconsin's labor force set new records for jobs and low unemployment over the last year, but that doesn't necessarily mean the economy is working for everyone.
Most wages didn't keep up with inflation in 2022, labor force participation among Wisconsin women fell to its lowest levels since the late 1980s and the state's unionization rate continues to decrease. That's according to a new report, titled "The State of Working Wisconsin 2023," from the COWS economic think tank at the University of Wisconsin-Madison....
..."It`s the lower-wage workers who have done better in recent years relative to inflation and are doing better in this economy," she said. "It isn`t to say that those workers aren`t facing incredible stress — especially with housing costs."...
...Full Story Here

---
---
A new report by Bloomberg highlights that low housing affordability in the United States is putting pressure on both prospective homebuyers and renters, with the potential of it becoming a significant issue in presidential politics.
Milwaukee, the largest city in the crucial swing state of Wisconsin, experienced a significant decline in housing affordability within its rental market over the year ending in July at a rate more than any metropolitan area in the United States, as per the National Association of Realtors.
Additionally, the region saw one of the most substantial increases in mortgage burden among the top 50 largest metropolitan areas over the past year, as indicated by data from Zillow...
...Full Story Here

---
---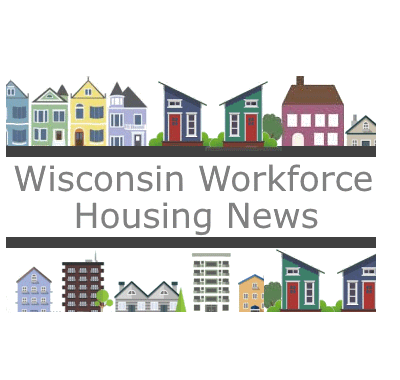 Across Wisconsin many employees can simply not afford to live where they work.
This is true in big cities and small rural communities. Both the availability and price of housing is not in line with the needs of those working in jobs that are vital to the success of our communities. Imagine a firefighter, teacher, city employee, service, or retail worker not able to afford a home in the community they serve.
We aggregate news and highlight programs that are working to provide affordable workforce housing in Wisconsin. We advocate for state and local policies that improve the more affordable housing markets. We encourage developers to build new homes that are affordable for those working for Wisconsin while still making a fair profit on the work they do. We encourage communities and neighborhoods to become partners in meeting these needs. We highlight what others have done as a form of "Best Practices" in the State and Country. Finally, we provide direct links to resources and programs in the State.
We believe Wisconsin employers will support these efforts so they can successfully recruit workers to fill the thousands of job openings now hampered by a shortage of affordable housing.
Safe, affordable housing makes a difference in the lives of children and families impacting both education and health. We are supporting affordable housing because it is good for business, good for families, good for communities, and good for Wisconsin.
Nate Zurawski
Marketing and Communications Director
Wisconsin Workforce Housing News
715.297.8336
wwhnews.com[at]gmail.com


Eric Giordano
Executive Director
Wisconsin Institute for Public Policy and Service
715.261.6388
egiordano[at]uwsa.edu
Ken Harwood
Editor / Publisher

Advocating for Wisconsin
608.334.2174
harwoodken[at]gmail.com

https://www.linkedin.com/groups/14199454/
https://www.facebook.com/WorkforceHousingNews
...Full Story Here

---
---
WWHNEWS Notes: To add a resource or correct above send data and link to wwhnews.com[at]gmail.com...

---
Start Week: 35 - Query String:SELECT * FROM wwh WHERE `issue` > 35 and volume = 11 OR `issue` > 90 ORDER BY sortorder